Programs
Thanks to all who participated in The 2016 Kitsap County Great Give. Your donations will helped Kitsap Applied Technologies help returning veterans and disabled adults gain employment skills. Your donations also help us keep our disabled adults activity and respite programs. In May you will have the opportunity to help continue our service to Veterans and our special needs adult community.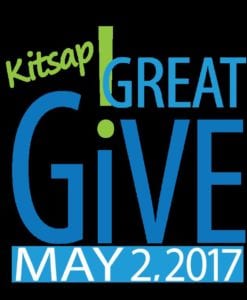 Visit the Kitsap Great Give Site for More Information's Page ( KITSAP GREAT GIVE)
OR Go directly to the Kitsap Applied Technologies Giving Page (KITSAP APPLIED TECHNOLOGIES)
KAT's service to the Veterans and for our Disabled Adult Community is delivered via program offerings that can be tailored to the specific needs of each individual.
Thanks to all who participated in The Kitsap County Great Give program on May 5, 2015. Your donations will help Kitsap Applied Technology continue serving our Kitsap Community Disabled Adults and Challenged Veterans populations.
The Daytime Activity Center (DAC) promotes learning, group interaction, and socialization, the development of necessary communication skills, personal development, physical fitness, hygiene, life skills and recreation – all within a interacting and nowhere to go.
Click to view KAT Daytime Activity Center Video:
Within the DAC there is a Respite Program utilizing the Washington State DSHS respite contract for the official category of "Facilities Based Respite Services" Our program strives to provide individualized services safe, supervised environment that clients can call home. The program was developed to serve the many individuals who without it would be stuck at home losing their valuable skills, not for participants to help them gain skills and develop as individuals. We believe that respite can be more than just recreation, but a continuity of skills for the one who needs it in their daily life.
The Work Experience Program (WXP) provides hands on vocational work experience in a light-industrial setting while providing compensation to the participant for the work produced. This program operates under the regulatory rules and regulations of the Department of Labor.
(Click Here to view KAT's Work Experience Program Flyer)
Click to view KAT Work Experience Video:
Veteran Education and Skills Training Program (V.E.S.T.) is a program designed to serve veterans who have left active duty due to medical issues and service-connected disabilities. The program provides "extended evaluation" services leading to integrated community employment or help for individuals to live more independently. Depending upon the individual needs of the participant the services may include vocational skills training, confidence-building, endurance development, career discovery, social skills training, and group discussion.
For more in depth information on the KAT services visit the page for the services that most clearly meet your interests:
Activity Center's Page (http://katkitsap.org/programs/activity-center/)
Work Experience Page (http://katkitsap.org/programs/work-experience-program/)
Veteran's Page (http://katkitsap.org/programs/vets-program/)
Light Industry Page (http://katkitsap.org/programs/light-industry/)