Home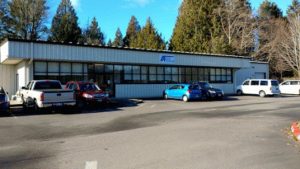 Kitsap Applied Technologies
KAT is a not-for profit 501(c)(3) organization serving individuals who experience developmental disabilities. KAT ensures the highest level of independence through the provision of individualized employment services.

The Kitsap County Great Give occurs each Spring, in 2018 it is April 24th. If you donate to KAT that day a portion of your donation may be enhanced by one of the Great Give Sponsors. Visit (Kitsap Great Give) for more information about this great program. Support the KAT Mission to serve. You can go directly to the Kitsap Applied Technologies Giving Page (KITSAP APPLIED TECHNOLOGIES)

MISSION STATEMENT

Kitsap Applied Technologies: Promoting employment for Disabled Veterans and Adults with Developmental Disabilities.
OUR SHARED VALUES
✤Honesty
✤Respect
✤Integrity
✤Self determination
✤Independence
KAT PROGRAMS FOCUS ON CLIENT NEEDS
The VETERANS PROGRAM was developed to address the specific needs of individual vets who want to re-enter the civilian job market. Each vet has a place to develop specific skills. It is easier to understand the process by following the journey of a successful job candidate, click to see story ( One Vet's Path )
The DAYTIME ACTIVITY CENTER provides a healthy, safe, and engaging learning experience for Developmentally Disabled adults. This program was developed to provide recreational options to this under served population.
The Work Experience Program was developed by a group of parents in 1986. They wanted their developmentally disabled adults to have the opportunity to develop skills while doing real work, such as sorting parts for Boeing.
KAT MANAGEMENT
KAT Operational Oversight is provided by a volunteer board of directors working in concert with the management and the wonderful staff at KAT.
KAT Community Support
The KAT programs serving disabled adults and veterans would not be possible without the ongoing support of our highly esteemed partners. The long term relationships with the Boeing Company, the United Way of Kitsap County, the Kitsap Foundation, and the Arc Of Kitsap and Jefferson Counties.. KAT has also been helped by generous donations from families and local companies who support KAT services to the community.